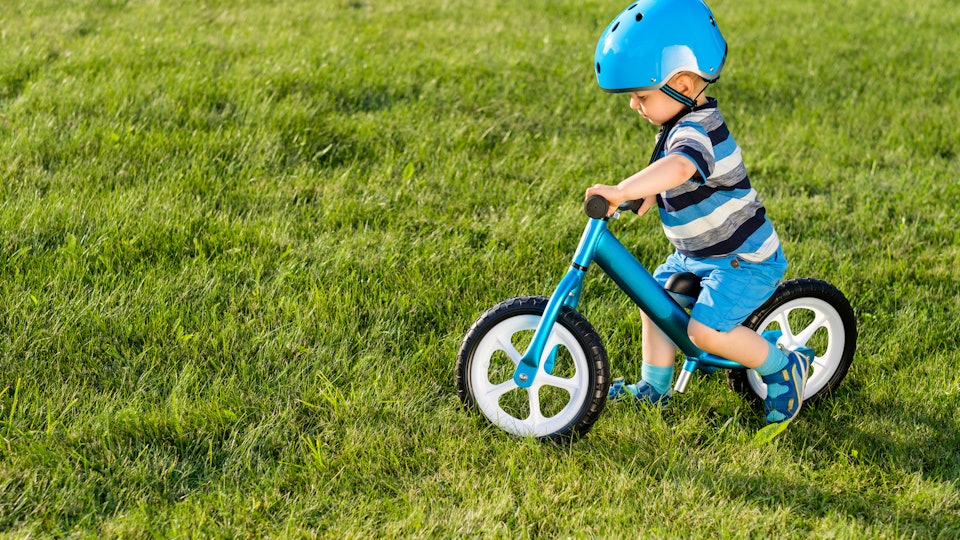 The most fantastic memory I can remember from my childhood is the memory of my learning to ride a bicycle. I am sure every one of you has sweet memories as I have. I have started learning the process when I was 4 years old. I think you all can remember how we started to learn a bicycle. Struggling to get on the seat and our legs not reaching the paddle.
Keeping all these things in mind, parents of recent time are well aware of the problem of their children are facing. Balance bikes have brought a solution to their tensions. We are going to discuss the balance bike and the perfect age for the kids to ride it.
What is the Balance Bike?
A balance bike is mainly a two-wheeled bike which doesn't have any pedal. Toddlers who are only 18 months old, can start learning with this kind of bike. Toddlers learn to ride, jump and coast on their balance bikes just after a few days training.
Kids can ride a balance bike instead of tricycle or training wheels. Balance bikes have replaced the tricycles due to its' great efficiency.  Toddlers can ride a usual bike at the age of three without any assistance of training wheels after the training of balance bikes. Or if you want to know more about balance bike then see the link.
Right Age to Start with a balance bike
In a tricycle or a stroller, after putting your child there you need to be very careful about that. But when you put your child on a balance bike, you can stay tension free as they are very safe. A balance bike is teaching the kids how to maintain balance before they get into regular bikes.
When your baby can have a balance on walking and can run faster, that is the perfect age of buying them a balance bike. 18 months is generally a good age to buy them a balance bike. Because you cannot buy them a balance bike when they don't have a balance of their own.
Main benefits of a balance bike
Balance bikes suit better to kids than tricycle or training wheels.
Toddlers can move these bikes easily and safely over rough surfaces.
Balance bikes are very light in weight. Kids can ride and go far with it.
Before getting on to the pedal bike, kids can enjoy the fun over years.
You don't need to buy a tricycle or training wheels if you buy a balance bike.
Kids who learn to ride a balance bike can easily ride a pedal bike.
Where do they put their feet?
Kids don't need their feet to put on a footrest. They generally pick their feet their feet up while they glide on the bike.
You have to buy the right size
If you put a kid on a bike that is not for his or her size, they cannot put their legs on the ground. So you have to buy a balance bike which matches the size of your kid. There are a lot of sizes available in the market. Before buying a balance bike, take your kid with you to the market and match the size of the balance bike. Perfect sized balance bike will help your kid to learn it faster and without any hustle.
Should I have to watch out my kid riding a balance bike?
A balance bike is designed to keep a balance. So when you put your child on the balance bike, you don't need to worry about his or her. But you should be a little careful if your child is aged between 18 months to 3 years. Because they need some time to make the adjustment of the feet and braking system.
Final verdict
It doesn't matter whether your kid is riding a balance bike or r tri-cycle, you should always encourage them to wear a safety helmet. Kids love to try new things often. So you need to buy them perfect sized balance bike so that they don't make any trouble while trying something new.